Craig Green F/W 2013
Because of its recency, Craig Green's Fall/Winter 2013 collection is just yet to be considered "history"; however, as time goes on, it is destined to become part of fashion history for its creativity in concepts, material uses, and presentation.
Inspired by the idea of "shadows and reflections," Green essentially divides the collection into two parts: "the body" and "the shadow."
"The body" walks out of the runway first, with colors– admittedly not vibrant, mostly milk, or navy.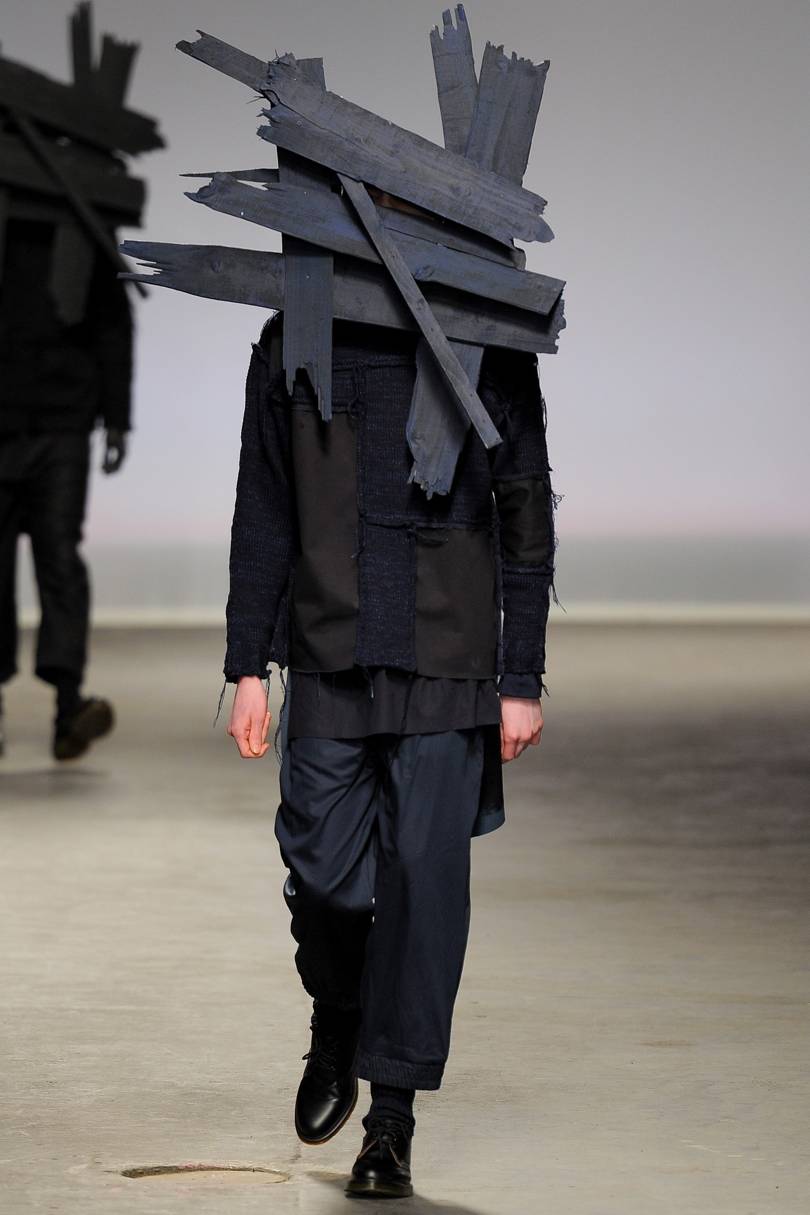 Following each "body" is a "shadow" with all garments painted black and the model's exposed skin also painted this color.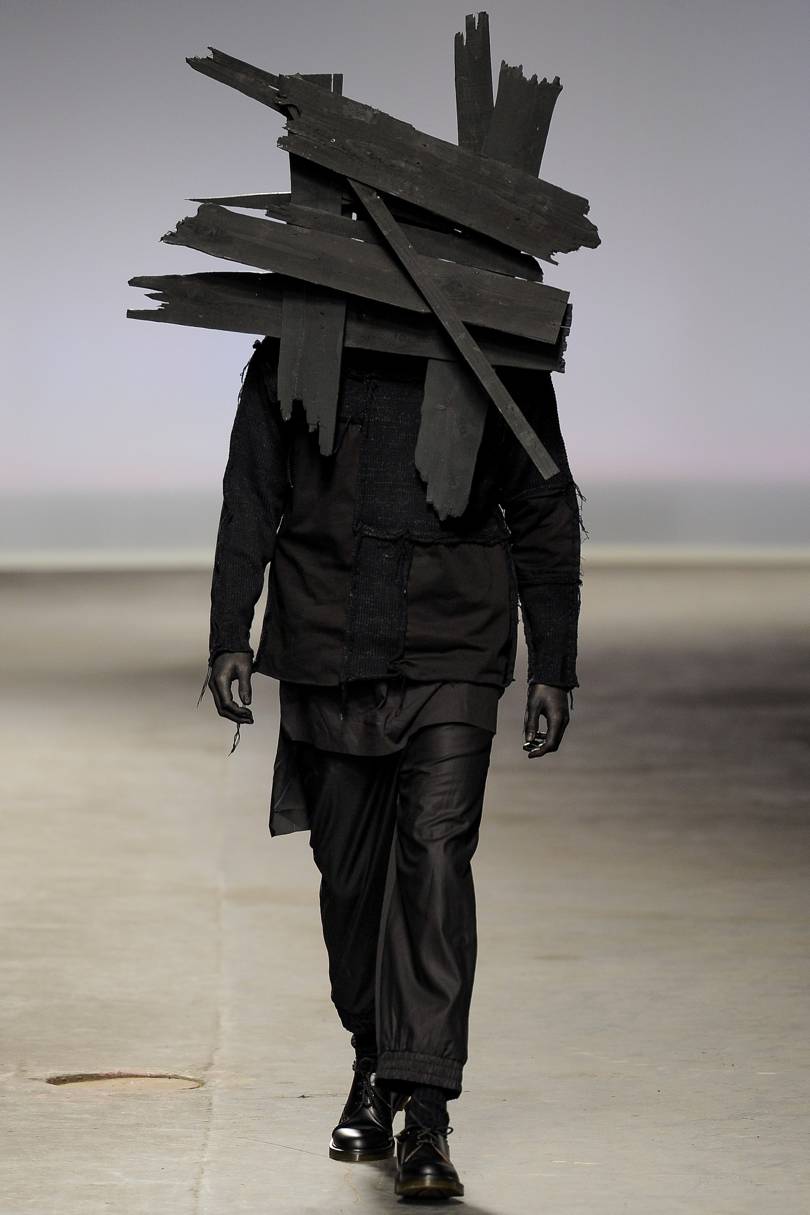 The collection showcased a wide range of fabrics and materials, such as patchwork cotton knits, calico, felt, crinkled suede, and wood. The silhouettes were work-wear inspired. Most, if not all, were easy to incorporate into everyday wear. Each look was layered in a simple yet attractive and loveable way with cropped, rolled-up trousers and oversized tops. Besides the clothes, Craig Green also displays his sculptural background through the use of wood shards as structured headpieces.
Even though the collection is critically well-received, some laymen's comments on the show– mostly directed at the headpieces– were quite funny. For examples:
"WTF IS THIS SHIT , GARBAGE BAGS AND FUCKING WOOD PLANKS ON ** FACES AND SHIT"
"Yo who coppin da new wood plank face mask. Fire. WTF"
"I really hope i see rappers wearin fences on there face soon" "bwhahhahahaha"